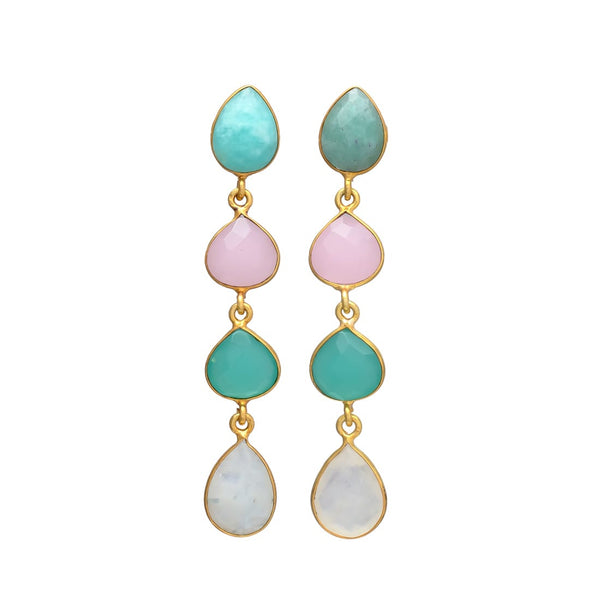 Quadruple DROP EARRINGS - pastels
Description:
Pearshape green agate drops with ascending stones - heart shape aqua chaldedony, heart shape rose chalcedony, finishing with peardrop moonstones. These are real statement pieces and the whole drop from top to bottom measures 35mm.
Gold vermeil is when you plate over solid sterling silver, making these hypoallergenic earrings 100% nickel free so they shouldn't cause you any irritation.